HEALTHCARE:   While Jim is an accomplished mediator and arbitrator in most commercial disputes, by background his particular expertise is in healthcare.  There is much going on in healthcare today.  The American healthcare system is undergoing a  complete  transformation, and disputes will only increase.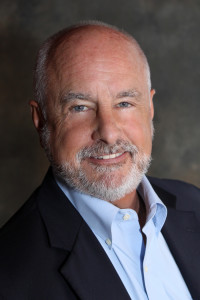 As hospital systems and physician groups face payment reform, increased governmental and payor demands, and the financial risks associated with participating in accountable care organizations (ACOs) and being paid based on costs, quality of care, and outcomes, they must change their business models and processes to survive.  As ACOs receive lump sum payments for episodes of care and try to reach agreement concerning  who gets what amongst the participating primary careproviders, specialists, hospitals, labs, imaging, hospice,  nursing homes, pharma, etc., negotiations will be increasingly contentious.
Governance issues will proliferate (how will decisions be made and by whom?), and use of quality  of care standards to determine reimbursement will be more subjective and more hotly contested  than in today's fee for service model.
To meet these challenges, healthcare providers and payors need fast, confidential, expert, and less  expensive solutions. And because most disputes eventually settle before trial, healthcare participants must embrace the considerable advantages of alternative dispute resolution (ADR), over judge/jury trials.
Jim Purcell is an ADR professional who understands these complex, game changing issues and what they mean for the American healthcare industry.  Jim is assisting a major hospital system in Dallas, Texas, which is anticipating these sorts of issues, and building processes and financing models in response. Jim's professional experience gives him inside knowledge into the legal, financial, political, and community issues in healthcare disputes as well as the delicate balance required in payor, provider, and other healthcare contracts when guiding parties through mediation or arbitration.
As the former CEO of Blue Cross & Blue Shield of RI (BCBSRI), Rhode Island's dominant health insurer, Jim was integrally involved in the negotiations, contracts, data, and the financing related to virtually every healthcare relationship in Rhode Island. This experience forged his deep understanding of the complexity, intensity, and nuances of such disputes.
Jim has an extensive background in facilitating contract negotiations with hospitals, physicians, laboratories, imaging companies, and pharma companies. Jim 'brings peace to the room' in difficult healthcare payment disputes, contract renewal or extension negotiations, and has repeatedly helped disputing parties find common ground and reach acceptable resolutions.
OTHER BUSINESS DISPUTES:  Jim does not limit himself to healthcare disputes.  He has had extensive experience in a variety of commercial matters, many of which revolved around interpretation of a governing agreement or document.  He has been involved in and has resolved matters involving the following types of disputes:  construction; breach of contract; anti-trust; D&O and E&O insurance coverage; business tort; energy law; real estate; etc.  His mediation style is uniquely effective because of his outreach to both counsel and clients.  He's been there and done that, is empathetic, and moves matters along.
As a former trial lawyer and client, Jim specializes in bringing healthcare and other complex business disputes to conclusion through mediation and arbitration. In the context of mediation, he helps the parties reach agreement and enjoy the following benefits:
Confidentiality. ADR assures no media attention, politics, frightened patients, or disclosure of confidential data. This is particularly important in healthcare disputes where the same contract forms are often used with other business partners.  And failing a mediated settlement, arbitration clearly is a better way of resolving business disputes than court trial which, if lost, could have res judicata impact.
Subject Matter Expertise. When arbitrators, mediators, and facilitators possess industry knowledge, outcomes are more predictable and outlier results less likely. Because attorneys select ADR professionals, it provides counsel and clients reassurance that the ADR practitioner knows the ropes and will not veer off on destructive tangents.
Neutrality. ADR assures an unbiased mediator/facilitator or arbitrator through conflict disclosure requirements and counsel's ability to research practitioners' backgrounds. And, unlike arbitration, a mediator/facilitator does not decide cases, nor can he or she compel a party to settle.