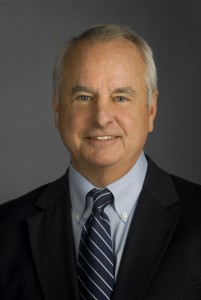 Phone number: 401-258-1262
Email address: jimpurcelladr@gmail.com
Areas of Practice:
Jim practices as an independent mediator and arbitrator.  While healthcare is his particular area of subject matter expertise, he has extensive experience in a variety of complex business disputes and does not limit himself to healthcare matters.
Experience:
Jim first practiced law at the Portland, Maine, law firm of Pierce, Atwood, and later at the Providence, Rhode Island, law firm of Tillinghast, Collins & Graham. In 1988, he became a founding partner of Partridge Snow & Hahn and chaired its litigation department, later becoming the firm's first managing partner until 2000.
Jim's law practice focused on commercial litigation.  As outside counsel, he represented Blue Cross & Blue Shield of Rhode Island (BCBSRI) in virtually all of its litigation, including bench and jury trials, arbitrations, mediations, and administrative hearings. He handled quality of care and utilization review matters, physician and hospital contract negotiations (and impasses), contract administration, contracts with self insured employers, and was involved in the entire spectrum of BCBSRI's business. He was co-lead counsel on two federal district court antitrust trials to completion, and was lead counsel in the 1998-99 merger negotiations between BCBSRI and Anthem that ultimately did not come to fruition.
He also represented Energy Management, Inc. (EMI)in the 1990's  in virtually all of its litigation and arbitrations involving the siting, construction, operation, and power purchase agreements of a number of co-generation power plants in RI and Massachusetts.  All successfully.  He has represented clients in significant land use and real property disputes.  He has represented parties in complex contractual disputes, often in arbitration.  He also has been involved in significant IP disputes (but not patent).  As his practice  matured, he became involved more and more in ADR, and particularly arbitration.
Jim was a charter member of the federal district court of RI's ADR Panel, and conducted court assisted mediations and early neutral evaluations.  Dr. Berry Mitchell remains in charge of that program, and would be pleased to answer any questions concerning Jim's capabilities.  Jim is admitted to the Maine, Rhode Island, and Massachusetts Bars, and to various federal district courts, the First Circuit Court of Appeals, and the U.S Supreme Court.
In 2000, he became Chief Operating Officer of Blue Cross & Blue Shield of RI (BCBSRI), where he learned the internal and external workings of health insurance and its interfaces with the healthcare community. Jim became Interim CEO in 2004 pending a national search, and ultimately was named permanent CEO until 2012 when he retired. He has been a guest speaker for the national Blue Cross Association legal counsel summit on payor/provider disputes; he chaired the Health Plan Summit of the 8th Annual World Health Care Congress in 2012; and he has spoken at AAA Healthcare Section annual meetings and the AHLA semi annual meeting on payor/provider disputes, ACOs, and healthcare reform.  In 2014, he chaired the ACO Payor Leadership Summit (September in Atlanta) and was a featured speaker; and he presented at the Employer Health Care Congress in Washington, DC later that month on "Seizing the Opportunity of Healthcare REform–Fundamentals Leading to a New Vision for Employers."   In 2015,  he presented at the ABA Dispute Resolution Spring Conference, Seattle, WA, "ADR in Healthcare Disputes From the CEO's Perspective" and later that month at the American Association of Legal Nurse Consultants Educational Forum in INdianapolis, "Why ADR is Critically Important in Resolving Healthcare Disputes."  He has presented at a number of other venues on healthcare reform, ACOs, and what to demand from insurers and providers.
As CEO of BCBSRI, he was involved in the following healthcare matters, among others:
Blue Cross and Blue Shield Association: As a Board member of the national Blue Cross and Blue Shield Association, he was a member of its Health Policy and Legislative Committee, its Emerging Issues Committee (which he chaired), and its Administrative Committee. He was a Board member of Blue Health Intelligence, the Blue's owned and operated health information resource and database. He developed long term strategies for the Blues system regarding ACOs, and the Accountable Care Act (reform).
BCS Financial: Jim was a BCS Financial Company Board member and Chair of the Investment Committee of this Blue's "captive" financial and insurance company located in Chicago, IL. He also was a Board member of PLIC (Plans' Liability Insurance Company), a D&O and E&O carrier owned by BCS Financial.
General Healthcare: Jim was involved in virtually every significant committee, commission or dispute, involving healthcare in RI from 2000-2011. Until January 1, 2012, he was the Chair of the Board of the Rhode Island Quality Institute (RIQI), a nationally recognized quality of care organization and the state designated Regional Health Information Organization. He is passionate about the importance of healthcare technology. He testified before Congress in support of Mental Health Parity. He is currently a Board member of HopeHealth, Inc., the southeastern Massachusetts and RI non profit organization that is leading the effort of integrating hospice, palliative, and home care into ACOs and health insurer models.  Today he also is assisting a major healthcare hospital and delivery system in Dallas, TX in its multi-year redesign of its delivery, population health, and financing of healthcare.
Education:
Jim Purcell attended Cornell University and graduated with a BA in 1967, focusing primarily on baseball and partying. He enlisted in the U.S. Army, received his infantry officer's commission from Benning School for Boys, became Airborne and Pathfinder qualified, and was assigned to 101st Airborne Division Pathfinder Team in I Corps, Vietnam, where he served as a Team Leader for six months before being wounded and shipped stateside, where after recovery, he was a company commander of a military intelligence unit.
He later attended Boston University Law School (1971-74) where he was ranked second in his class, served as editor of the Law Review, and was awarded the John Ordroneaux Prize for "best all around professional ability" in the class of 1974.
Bar Admissions:
Maine (1974)
Rhode Island (1980)
Massachusetts (1985)
Professional Memberships:
Member of the American Arbitration Association's (AAA) Commercial and National Healthcare Arbitration and Mediation Rosters
Former member AAA Payor-Provider Dispute Resolution Task Force
Member of the American Health Lawyer's Association's (AHLA) Arbitration and Mediation Panels
Member of the AHLA Accountable Care Organization (ACO) Task Force and ADR Affinity Group
Member of the Rhode Island Mediators' Association
Member of the Massachusetts Dispute Resolution Services Panel of Mediators and Arbitrators
Awards:
Providence Business News award for Individual Business Leadership Excellence (2005)
RICJ award for Community and Justice (2010)
The Hispanic American Chamber of Commerce of RI Corporate Leader of the Year Award (2012)
The Gateway Healthcare Community Leadership Award (2011)
Former Community Involvement:
Board member and Chair of the Board of the Greater Providence YMCA and a Trustee
Greater Providence Chamber of Commerce Board of Directors
Rhode Island Public Expenditure Council Board of Trustees
Crossroads Rhode Island Board of Directors (RI's largest homeless organization)
The Advisory Council of Roger Williams University Law School
The New England Council Board of Directors
The Rhode Island for Community and Justice (RICJ) Board of Directors (anti bigotry)
In June 2011, he resigned from these organizations.  Jim and his wife moved from RI to Hyannis, MA (Cape Cod).  Today he is a Board member of HopeHealth, Inc. (hospice,palliative, and home care in SE New England), and he also is a board member of Cape Abilities, Inc., an organization, which has served individuals with significant disabilities on Cape Cod since 1968.