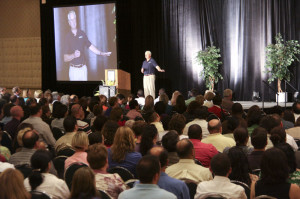 Virtually all of Jim's work as an attorney focused on resolving complex business disputes ranging from financial and anti-trust cases, to major construction and long term natural gas pricing contractual disputes, to significant business tort and contract cases. His practice evolved over time such that, toward the end, at least 50% of his work was in mediation and arbitration.  And to his surprise when he became CEO of BCBSRI, much of his time continued to focus on resolving complex disagreements within and outside of BCBSRI using mediation skills and techniques.
Jim is uniquely qualified as a mediator and arbitrator in the healthcare arena in disputes involving the following areas of healthcare disputes:
Payor/provider disputes of any kind – particularly reimbursement;
ACO or integrated delivery organizational disputes;
Healthcare reform and disagreements over "what next?" in contract negotiations;
Quality of care or outcome disputes;
Network (inclusion, exclusion, or design) disputes;
Disputes among or between providers (e.g., hospitals, physician groups, hospice groups) in contract negotiations or interpreting contracts;
Disputes among or between payors (anti-trust, unfair competition, etc.);
ACO and integrated delivery system governance disputes;
Impasse resolution in payor/provider or provider/provider contract negotiations.
Jim does not limit himself to resolution of healthcare disputes.  He has extensive experience in many types of complex business disputes.  For example, many disputes revolve around the application of ambiguous contract language to a disputed set of facts.  Jim has handled many such cases as counsel and as ADR practitioner.  He also has been deeply involved in the following types of disputes:  construction; land use and real estate; energy; anti-trust; business tort (e.g., unfair trade practices, fraud, etc); and similar matters.
How to Retain Jim
Jim was trained as a young attorney to return all telephone calls and emails within 24 hours, and still does. He answers his own phone just as he did as CEO of BCBSRI. You can contact Jim as follows:
jimpurcelladr@gmail.com
401-258-1262
No surprises. Jim ensures that counsel and the parties understand exactly what will happen, when, and how.  If retained, Jim will conduct a preliminary telephone conference with counsel to review logistics. Based on that conference, he will send counsel a Mediation or Arbitration Agreement (if not an AAA or AHLA matter) outlining detailed retention terms and conditions, including fee arrangements, procedures, counsel communications, and other pertinent matters.